Try the USB-connected NVMe M.2 SSD case
Introduction
I thought that the SSD which I removed in this article ("Replaced the SSD in my gaming PC") was a waste, but there is the case which can make the NVMe SSD the USB external disk. I bought the TRE-290B type of TREBLEET immediately.
Impressions
It is made of aluminum and seems to be solidly made and has good heat dissipation properties.
The connector is USB Type-C, and Type-A to Type-C cable is included in addition to Type-C cable.
It's a complete package, including screws to hold the SSDs in place, a gel sheet to dissipate the heat, and even a tool (Phillips screwdriver).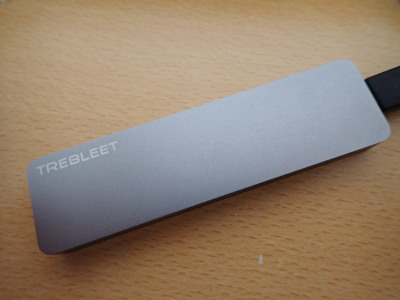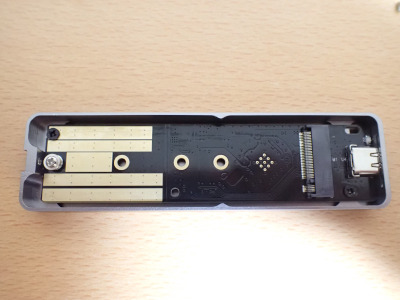 Benchmark
Here are the benchmark results (by CrystalDiskMark) for USB 3.1 Gen 2 (10 Gbps) connection. The contents of the case are Western Digital SN730 NVMe 256 GB.